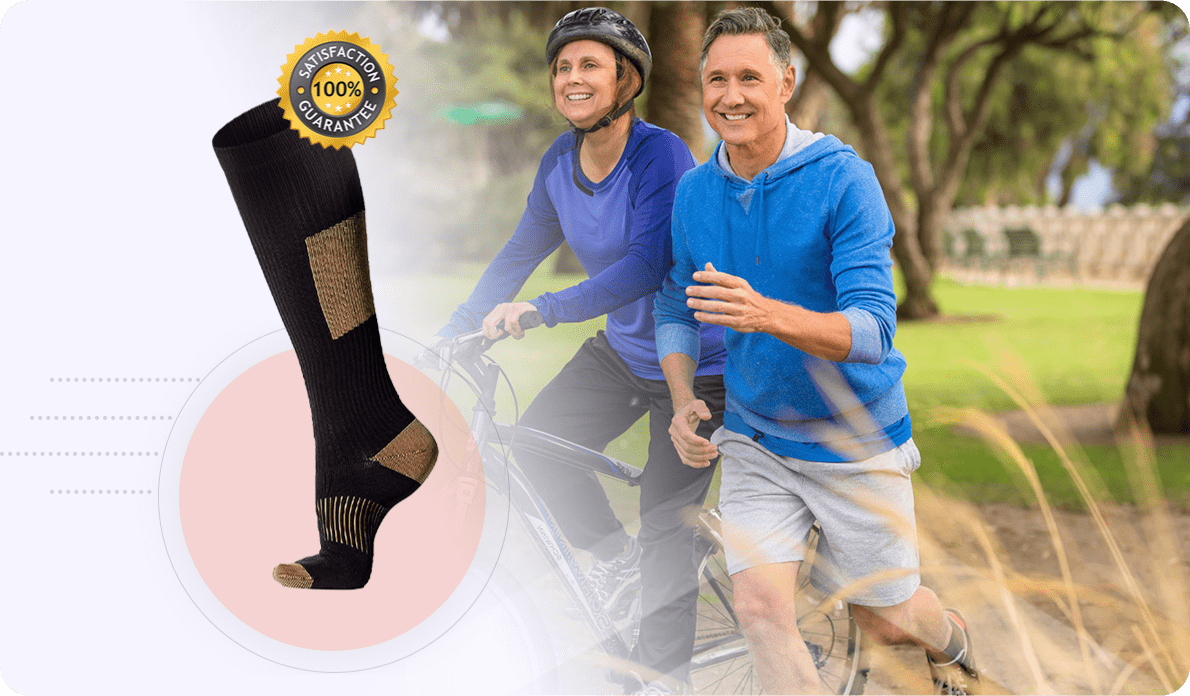 Professional Anti-Fatigue Socks
Konpresio Features
Designed in collaboration with Physical Therapy experts & Orthopedic Doctors,
Konpresio Compression Socks are the perfect combination of function, comfort & convenience.
Konpresio
offers 5 levels of optimal compression to boost blood circulation through the legs & feet,
reducing the root cause of pain - inflammation, while providing support & stability.
Designed with 3D Weaving Technology,
the compression socks are super sleek to fit discreetly below
your bottoms & fit into your shoes, while being breathable & sweat wicking for comfortable all-day wear.
Compression Socks
Pain-Free Happy Feet
Professional Anti-Fatigue Socks
Light Compression
Boost blood circulation from the legs to the feet
Moderate Compression
Supports & stabilizes Achilles Tendon
Firm Compression
Snug fit for whole foot &
ankle pain relief & protection
Instant Relief From
Foot & Leg Pain
Designed to support foot & ankle strength and stability,
while delivering a warm massage-like feeling to relieve soreness, stiffness & pain.
5-Zone Compression
Breathable & Light Fabric
Ergonomic Non-Slip Design
Quick Dry & Odor Free Tech
Unisex & Free Size
Shoe Friendly